The importance of implantology
2 min read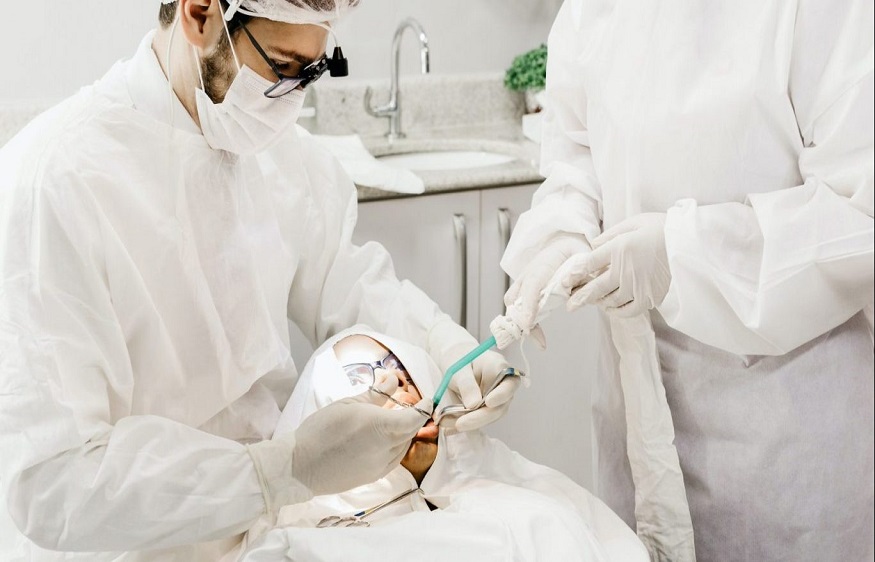 Dentistry consists of a set of practices aimed at acquiring and maintaining optimal oral health. The goal is to preserve the natural teeth in the mouth for as long as possible .
In cases where the natural tooth must be extracted, implantology proves to be beneficial for the maintenance of an adequate oral condition.
The importance of implantology
 Inserted into the jawbone, it redistributes masticatory forces, which helps prevent bone resorption . It also prevents adjacent teeth from moving into the space left free.
Very strong, the implant serves as a fixed and durable anchor for the replacement teeth . It can accommodate several types of dental prostheses , permanent or removable.
The characteristics of an implant
The implant is made of titanium , an inert material that is not rejected by the body. Of variable diameter and length, it generally has the shape of a small screw.
Due to its porous, textured surface, bone cells bond to it through a phenomenon called osseointegration . This process gives the implant a strength and stability comparable to that of a natural tooth.
The dental surgeons of the St-Jean-Baptiste Dental Center are authorized to perform minor surgeries, including the placement of implants. The intervention takes place in the office, under local anesthesia, and is carried out by a highly qualified and experienced team.
Follow-ups and adjustment
Several technologies are used to perform an implant placement. In addition to those already mentioned, the planScan deserves mention. Thanks to its comfortable intraoral scanner, the latter makes it possible to find the ideal location of the implants and to develop high-precision surgery guides.
Tissue regeneration, on the other hand, is done with the endoret method, which requires a blood sample from the patient. Using a centrifuge, growth factors are isolated and used to engineer an autogenous membrane that promotes tissue healing. Stem cells can also be injected directly into the injured area.
After the implant, the prosthetic phase
Several types of dentures can attach to an implant. If you need to use a prosthetic crown, it will be made in an external laboratory. For the manufacture of prostheses, the St-Jean-Baptiste Dental Center proudly has an experienced denturist in its ranks. The prosthetic phase of your treatment will therefore continue in the same place and will be supervised by your dentist.