Why see your dentist at least twice a year for a dental exam?
2 min read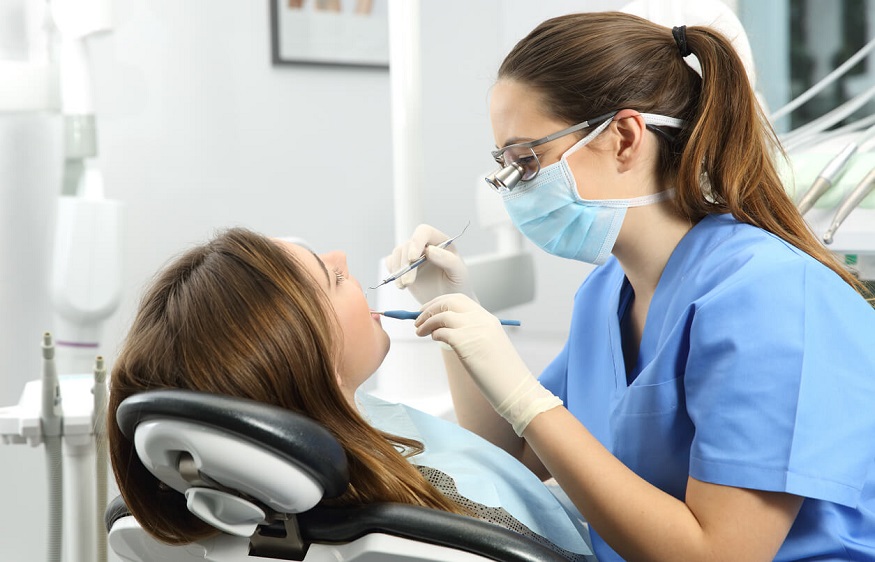 Although some people have good dental hygiene and good oral health, the fact remains that the Order of Dentists of Quebec recommends that you visit your general dentist at least twice a year. Let's find out why with this new blog post.
1. To prevent oral diseases
The dental examination consists of the dentist examining the patient's teeth, gums, tongue, palate and inside of the cheeks. If he has dentures, the dentist will also examine them.
The examination makes it possible in particular to identify any problem of infections, cavities, periodontal diseases and all other oral problems. Thanks to the dental examination, the dentist will be able to propose an appropriate treatment to the patient, if necessary.
2. To proceed with descaling
Over time, plaque can build up on the teeth or between the teeth and the gumline.
The scaling will allow to extract the deposits accumulated on the teeth or the roots.
After the scaling has been carried out, the dental hygienist will carry out the polishing which consists of cleaning the dental plaque present on the teeth, crowns or fillings.
In addition, there are areas in the mouth where neither toothbrush nor floss can reach, hence the importance of professional cleaning.
The Brice dental center offers the dental examination and cleaning service within its clinic. Call our dental clinic in Terrebonne today at 450-823-1185 to make an appointment with a dentist.
It is recommended to make a first orthodontic evaluation for children from the age of 7 years. Depending on this, orthodontic treatment for the child may or may not be considered depending on their oral health.At Center Dentaire Brice, our general dentists take the time to explain to parents the different orthodontic treatments offered for children.For orthodontic treatment for your child in Terrebonne, our dental clinic is at your disposa